RESTART 4.0: THE FINAL CONFERENCE
Home

RESTART 4.0: THE FINAL CONFERENCE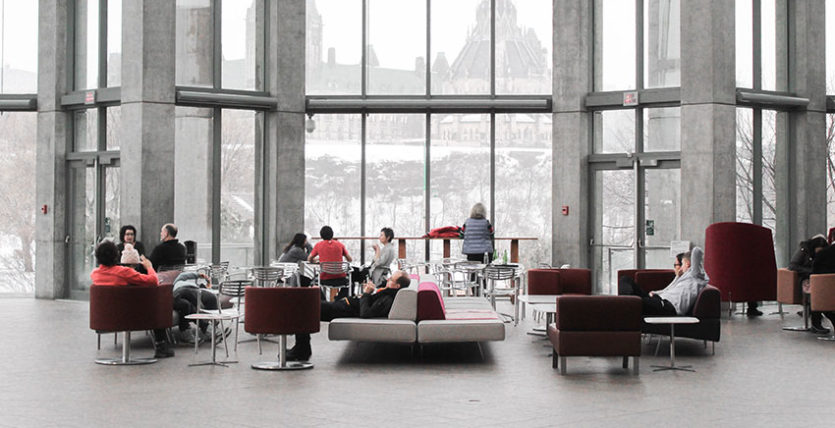 The final Conference of the Erasmus+ KA2 project "RESTART 4.0" (Digital Training Toolbox to FosteR EU'S IndusTry 4.0 RevoluTion) will be held in Padua, Italy. With Industry 4.0 constantly developing at an unprecedented rate, the world of education and work is having to adapt its methods and skills to stay relevant and make the most of emerging digital opportunities. During the event the partnership will present the tools and results obtained by the project, and we will discuss with international speakers, on how to meet the growing demand for digital and e-leadership skills for the adaptation of enterprises to industry 4.0.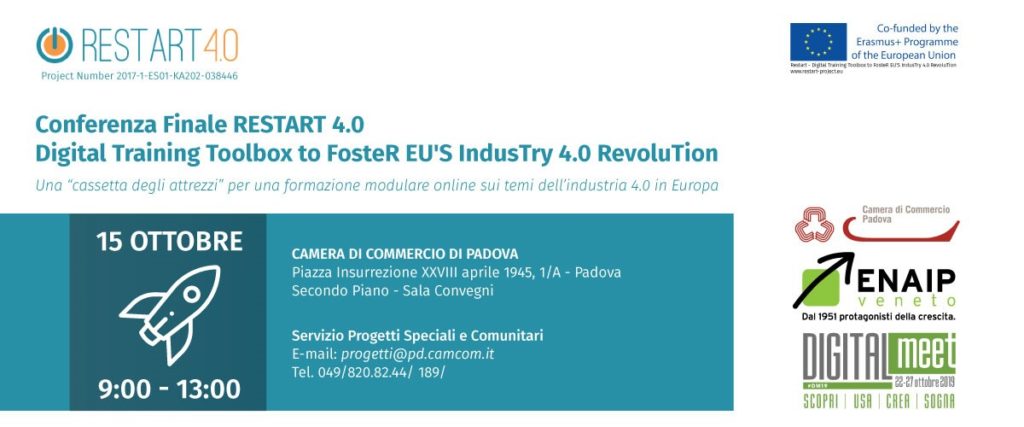 THE FINAL CONFERENCE IS ALSO PART OF THE APPROVED VET WEEK 2019 EVENTS.
European Vocational Skills Week is an initiative from the European Commission to raise awareness about vocational education and training (VET) and increase its attractiveness. The Week aims to make VET more of an appealing proposition, and help young people and adults reach their full potential. Events taking place all over Europe – locally, regionally and nationally – will showcase the immense opportunities offered by VET for young people, adults and companies. The fourth edition of the Week takes place from 14 to 18 October 2019 in Helsinki. Events and activities organised between April and December 2019 in the EU Member States, the EEA and EU candidate countries can be associated with the Week. The motto of the initiative is 'Discover Your Talent!'. It aims to show that every single person is talented, and that VET can provide people with the necessary practical skills, knowledge and competencies to succeed in the labour market and in society at large. This year's theme is 'VET for ALL – Skills for Life' and the Week will be focusing on the inclusive and lifelong aspects of VET.
More info: https://ec.europa.eu/social/vocational-skills-week/your-country_en#evsw-iyc-map-form

Here you can find the programme of the event in English and in Italian.
---
PRACTICAL INFORMATION
Date: 15 October
H: 9.00-13-00
Address: Piazza dell'Insurrezione, 1/A, 35137 Padova PD, Second floor, Sala Convegni
Languages: Italian and English (interpreting service provided)
Networking lunch: 13.00 – 14.00
Contacts: international@enaip.veneto.it – progetti@pd.camcom.it