RESTART: a commitment to industry 4.0
Home

RESTART: a commitment to industry 4.0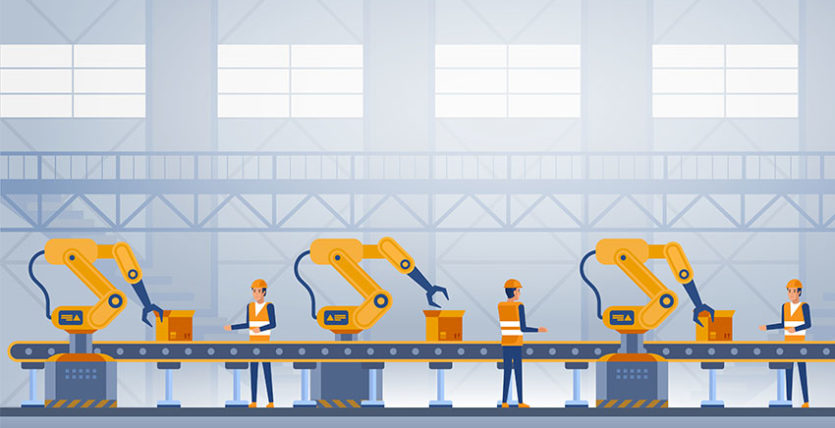 On January 19th, the RESTART – Digital Training Toolbox to Foster EU's Industry 4.0 Revolution project, led by EVM, concluded after 2 years of intense work in the field of digital skills and digital transformation of business environments.
Made up of an international consortium of 8 European entities, RESTART is a clear commitment to the enhancement of digital qualifications and competences in the industrial sector as well as a clear example of cooperation between the academic and business sectors in the identification of needs and creation of open training resources.
RESTART is a cooperation project in the field of vocational training for innovation and exchange of good practices, co-financed by the European Union's Erasmus + programme which started in 2017 and in which have participated together with EVM: the Chamber of Commerce of Padova (Italy), The Chamber of Commerce of Rusé (Bulgaria), Somorrostro Training Center (Spain), Enaip Veneto (Italy), Macdac Engineering Consultancy Bureau LTD – MECB (Malta), 36.6 Competence Centre (Scotland), and IeD – Institute of Entrepreneurship Development (Greece)
The main results of RESTART have been the following:
Training Needs Analysis where the initiatives and policies developed in the participating countries have been identified, as well as the current level of digitalization of the industrial
sector in each country, emphasizing, also, the analysis of the current and required competences by the sector.
25 round tables with industrial managers organized in all participating countries. Restart brought together over 75 people for a dialogue on industry 4.0 and skills and retraining needs.
Identification of key skills and competences in industry 4.0, brought together in a "digital skills" skill-set.
Creation of the VET RESTART 4.0 curriculum, which establishes a learning framework to introduce industrial workers and managers to new knowledge and technologies required by the sector, encouraging the acquisition of new skills on the job.
60 hours of open educational resources for both companies and trainers, which address the main industrial production processes and the effect of 4.0 technologies on them Digital Skills for Industries 4.0, is a modular training program developed around 8 relevant topics that include, among others, tools for the digital design of products, the digital factory, industrial security or digital leadership.
An intensive training, in Malta, where 13 trainers from the project's member entities from all the participating countries participated.
Pilot course "Digital Skills for Industry 4.0 of 40 hours semi-attendance in Spain, Italy, Greece, Bulgaria, and Malta and in which 91 people participated.
In order to increase the impact and disseminate the results, five general dissemination events were also held, which brought together a large group of companies, workers, entrepreneurs and students who showed great interest in the results of RESTART and in the specific topics of Industry 4.0.
Carla Garcia
EVM – Ecosistemas Virtuales y Modulares SL.