2nd project meeting in Muskiz, Spain
Home

2nd project meeting in Muskiz, Spain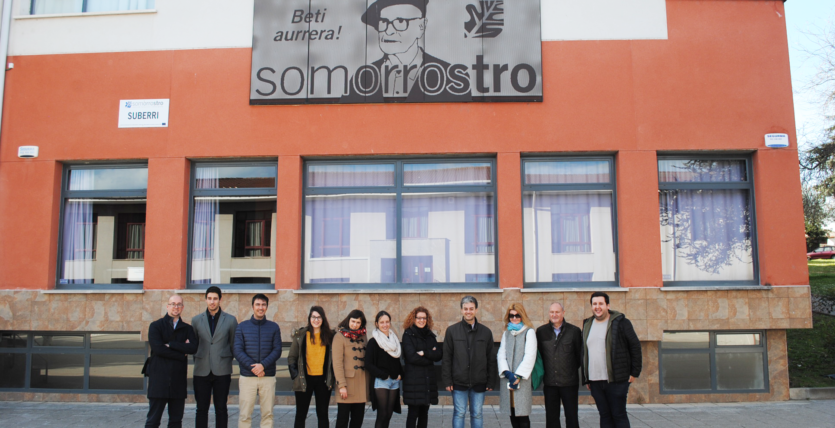 Restart project's second transnational Project meeting took place in Muskiz, Bizkaia, Spain on 8th and 9th of March, 2018. Centro de Formación Somorrostro hosted the consortium in their facilities, where the project members had the opportunity to go over already implemented tasks as well as to fine tune next project activities.
During the two-day meeting, the partners had the chance to share the different activities carried out since the last meeting in Malta in mid-November and the tasks that they are going to develop in the upcoming months. Most of the partners are currently working on the conduction of the roundtables with representatives of the industrial sector in order to know first-hand the e-competences they are looking for in their future employees. The main aim of these roundtables and interviews is to analyze which are the skills the enterprises are looking for in their future employees in order to try to give an answer to those needs through the different deliverables that are going to be developed in the project.
Once all the roundtables are carried out, the project partners will create an e-competences Industry 4.0 matrix that will put together the needs stated by the industrial sector representatives. This matrix will be the basis of the training material that the consortium is going to develop in the future stages of the Project. This material will seek the provision of knowledge and skills to managers, entrepreneurs and, in general, employees, of the industrial world that will address the new trends of the ICT and industry sector.
For the following months, the partners decided which the work plan will be and which tasks each partner will have to carry out. In addition they also decided that the next transnational project meeting will take place in Scotland, UK, in October 2018.
Take a look around our website and keep yourselves updated with project news!